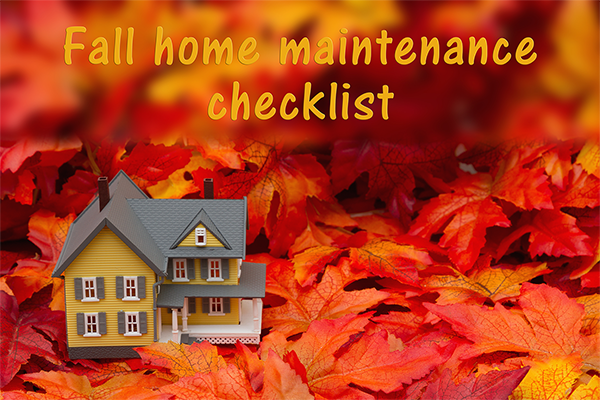 Fall is definitely in the air and Premo Roofing Company wants to help you get your home in shape before old man winter makes his appearance. This fall preventative home maintenance can help every homeowner prevent costly damage.
Check your Foundation
Sunshine in the summer and cold, wet winters can do some wear and tear to the foundation of your home. Check the following:
The base of your home on the outside for soft, chipped or rotten wood which could be the sign of termites.
The ground around your home to insure it is built up around the foundation so water runs away from your home.
Interior walls and floors for signs of water damage
Tree roots that are growing near or under the foundation
Seal Drafts
Keep warm air in and cold air out, and reduce your heating bills, by taking care of any leaky doors or windows.
Examine Exterior Walls
Just like the doors and windows, the outside walls of your home need some TLC. Fall is a great time to look at your brick for cracks and siding for any damage. Here is what to look for:
Wall masonry for cracks and loose joints
Painted surfaces for chipping and peeling
Siding and trim for damage or decay
Inspect Your Fireplace
It's always a good idea to have your home's chimney inspected and swept before fireplace season gets underway.
Repair your Roof and Attic
The roof is one of the main things we forget about when it comes to maintenance because we don't look up all the time and it isn't easily checked. To prepare for winter, it is important to inspect your roof for damaged shingles as well as flashing and vents. When you clean your gutters and you see black granules this is a sign that your shingles are deteriorating and loosing the coating that protects your home. If you don't feel comfortable getting on your roof, call usto inspect your roof and get the necessary repairs completed. Here is what to check for on your roof:
Damaged, loose or bubbled shingles
Loose, hanging or broken tiles
Skylights and flashing for damage
The attic and ceiling for water stains or dampness
Low tree limbs hitting the roof
Attic insulation
Damage or debris (birds nests in valley, gutters and downspouts)
Clean your Gutters
Those stunning trees you have may look beautiful in your yard, but when those leaves drop they can make a mess of your gutters. This debris can clog the gutters, posing a real hazard in winter. Consider installing a leaf guard to keep your gutters clean with very little effort on your part.
Inspect Interior Surfaces
Head to your local Lowe's or Home Depot and invest in some tubes of color-matched exterior caulking. Seal up cracks between the tub and floor, sinks and tile and around the shower. Preventing moisture from getting inside your walls is one of the least expensive of your fall maintenance jobs.
Heating and Cooling System
The fall is a good time to contact your heating and cooling professionals to have your heater checked and serviced so you are ready for the cold, rainy days ahead.
Clean or change air filters
Remove debris from around the unit
Arrange for servicing by a professional
Check water heater for leaks
Prepare your Outdoors
If you have an outside deck or fence, fall is the best time to protect them from the upcoming winter weather. Check the supports, stairs and railing on porches and decks. Clean porch and deck furniture and look for any needed repairs. Cover and store in a protected area.
Family Safety
With the increased use of fireplaces, heaters, and appliances in the winter, your smoke detectors become much more important to your families safety. Fall is the perfect time to replace all the batteries. Here's what to check for:
Smoke detectors:check and replace all dead batteries
Inspect fire extinguishers
Re-stock your First Aid kits
The weather may be perfect now but cold and rainy weather is just around the corner. Keep these tips in mind so you can keep your home in good shape during the winter months.