DIFFERENCES BETWEEN COMMERCIAL AND RESIDENTIAL ROOFING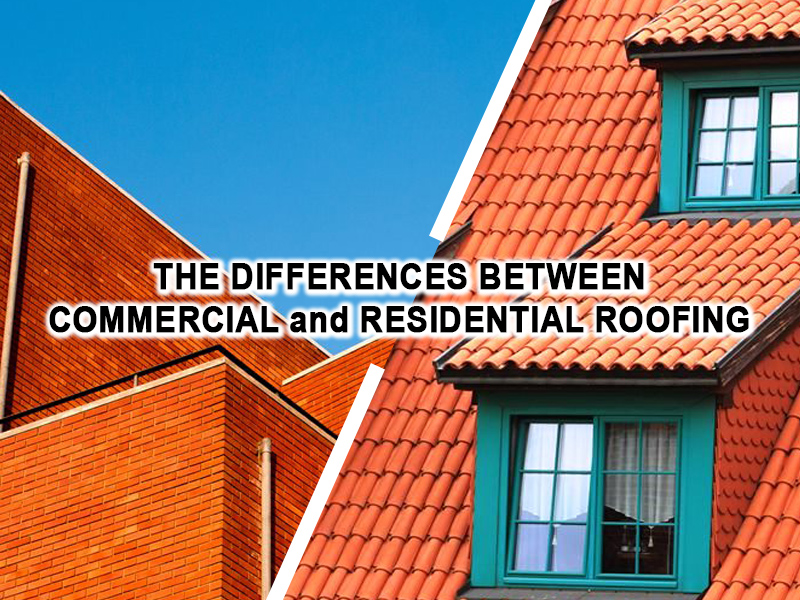 Roofing systems, whether commercial or residential, have one main purpose, and that's to protect your home or business from the elements. Since its main function doesn't change, it's easy to assume there may be no difference between these two roofing types.
Knowing these distinctions, however, allows you to care for your roof the right way. Premo Roofing, highlights the key differences between commercial and residential roofs below:
ROOF DESIGN AND STRUCTURE
The most noticeable difference between commercial and residential roofing is in their design. Commercial roofing systems are usually flat because it makes them easier to install on larger structures.
Residential roofs usually have a slight slope, which is easier to install for smaller roof spaces offered by residential properties.
REPAIR NEEDS
Differences in their structure mean the repairs may vary. Unfortunately, not all roofing contractors are trained for both commercial and residential roofing. Those that specialize in one type only, may not have the right knowledge and equipment to deal with the other. However, those who have experience with both can help you in choosing the best roofing repair options.
ROOFING MATERIAL OPTIONS
When selecting your material, make sure you consider its maintenance requirements, your budget and the weather conditions in your area. These can narrow down your options, allowing you to choose the best one for your property.
Materials which are budget-friendly for larger spaces are preferred for commercial buildings. Other than cost, strength of material also matters for commercial roofs.
Residential buildings often have much more flexibility and can choose eco-friendly options, including asphalt shingles. Due to smaller roofs, these options remain much more cost-effective for residential properties.
Turn to Premo Roofing for all your residential or commercial roofing needs. We can guide you through each one's features and recommend the ideal material for your property. Call us at (831) 443-3605 to schedule a consultation. We'll even offer you a free estimate.
---
Premo Roofing – Authorized Contractor for Orchard Supply Hardware!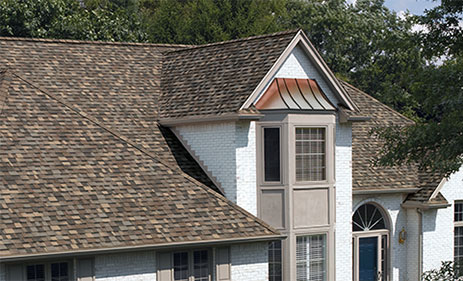 Experts in all things roofing, Premo Roofing Company can handle any job from small residential repairs to re-roofing, from new construction to large commercial buildings.
We are pleased to announce that Premo Roofing has recently been designated as an Authorized Contractor for four Orchard Supply Hardware® stores in Monterey and Santa Cruz  Counties (Seaside, Salinas, Watsonville and Capitola).
The Orchard Supply Hardware Authorized Contractor program seeks to promote excellence in the industry by setting the highest standards possible for certification and, at the same time, providing consumers the most professional and reliable contractors for their home improvement projects.
As an Authorized Orchard Supply Hardware Contractor, Premo Roofing has proven its commitment to quality installations and dedication to customer service and meeting Orchard's requirements for top-quality craftsmanship and excellent service for every customer.
Get the peace of mind that comes with a contractor who is an Orchard Supply Hardware Authorized Contractor.  Quality.  Integrity.  Service.  Value.  That's the Premo Roofing Seal of Satisfaction:  our commitment to serve your needs with quality workmanship and materials, professional integrity, exceptional service and maximum value.
As your local roofing contractor in Monterey & Santa Cruz Counties, Premo Roofing Company can provide you with affordable roofing services with time-tested, proven performance.  If you need a new roof, roof repair, maintenance or any other kind of roofing service, contact us or complete our estimate form online and schedule a free, no-obligation estimate.
You deserve…a Premo Roofing Experience!
---
STOP! DO YOUR HOMEWORK BEFORE HIRING A ROOFER
Nothing is more scary and stressful to a homeowner than having roof problems.  There is nothing like witnessing the rainwater dripping into your home damaging your valuables.  At that moment you know it is time to call a roofing contractor.
You'd think hiring an honest, competent local roofing contractor would be easy.  But surprisingly it is a difficult task to find a roofer that is good at what he does, and is honest.  Before you hire a Monterey County Roofing Contractor to repair or replace your roof make sure you ask them these questions.  Otherwise, you might find yourself paying higher prices for the incompetence of an unlicensed or unqualified roofing contractor.
Do You Have Liability Coverage, Current License And Workers' Comp. Insurance?
The answers to all three of these questions need to be "yes" without hesitation. As a follow up, ask them to provide you with a copy of each of these documents.   If the roofer cannot produce them, then look for another roofer.
Can I Have A List Of References?
It is crucial that you follow up on the roofer by checking his references, both previous clients and professional affiliations. If the roofer does not provide you with a list, or refuses to do so, look for someone else.
Do You Provide a Written Estimate?                                                                                             
Setting into a contract without a detailed estimate can cause problems in the long run.  Be sure, before signing a contract, you have a detailed estimate for the project.  Include the cost of removing the old roof, adding the new roof, and anything that could come up in the process.
How Much Is The Deposit On Repairs?
You will need to know how much up-front money the roofer requires before beginning the repairs, both for your own budget and to ensure that there is good faith money on the table. Never pay for the entire cost before work begins.
What Is The Approximate Time Frame For The Repairs?
It is always important to ask the roofer how long the repairs will take in order for the roofer to commit to an articulated deadline for the project's completion.
What Do I Need To Do To Prepare Before The Work Begins?
This is an important step that many people often overlook. The homeowner needs to be prepared before the work actually begins.  This can help you save time and money by allowing the roofer to get started right away when they show up for work on the first day.
What is the Exact Type of Roofing System That Will Be Installed?                             
 The contractor should explain in detail the products proposed for the roof.
What Are The Details of the Warranty?                                                                                      
Is the warranty a manufacturer's warranty or a contractor's warranty?   The contractor should provide at least two years on workmanship.  For the manufacturer's warranty, ask if it covers both materials and workmanship or is it a materials-only warranty.
Of all the questions the homeowner can ask during an interview, the most important question is one you must ask yourself:  Do I feel comfortable with and trust the person I am about to hire?  Your answer to that question should make the hiring decision much easier.
Once all the details of the roof repair or installation have been determined, it will be easier to compare all the proposals.  Make sure the contractors' prices are based on the same scope of work.  And when the bids come in, be sure that you read the entire proposal carefully.
The experts at Premo Roofing Company in Salinas are here to help you every step of the way with your roofing project.  Click to get a free estimate.
---
CONSULT A ROOFING CONTRACTOR BEFORE BUYING A HOME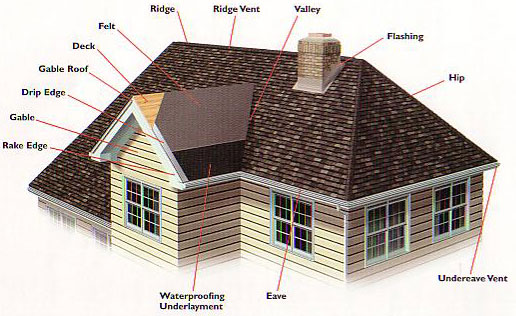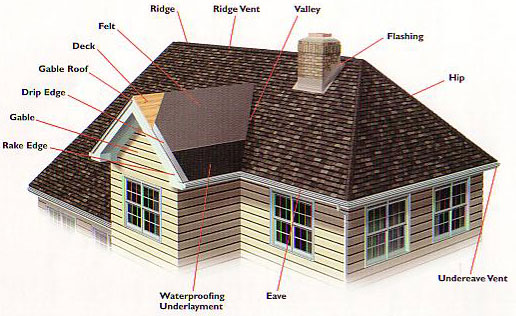 When you are in the market for a new home, one thing that you will definitely want to take into consideration is the condition, age, remaining life, type and style of the roof. Replacing an existing roof can be extremely expensive, and if the roof is in poor condition, you may wish to arrange to have the roof repaired or replaced by the seller or negotiate a lower price which takes into consideration the cost of the repairs. In some states, where the inclement weather can seriously affect the expected lifetime of a roof, it is often required by the lender that the roof inspection be conducted prior to the sale.
A roofing contractor like Premo Roofing Company in Salinas can save you considerable time, money and headaches by making an inspection of the roof before you make your purchase offer. We will take into account such things as the condition of the roofing material, the condition of the drains, downspouts and gutters, and the flashing that surrounds roof pipes, chimneys, vents and so on. Proper attic venting is also an important issue.  Improper attic ventilation especially at vaulted ceiling can lead to serious condensation and dry rot problems that often go undetected.  If the roof meets our criteria and does not require repairs, we can then estimate how many serviceable years remain for the roof, and can certify the inspection.
This type of inspection is important to both buyer and seller, and is good from 2 to 5 years. Several factors affect this inspection. The type of roof – asphalt shingle, wood shake, tile, slate, metal or even tar and gravel are commonplace; the age of the roof; the pitch of the roof; the number of layers of roofing material already on the roof, and even previous repairs made to the roof.
If at all possible, you will want to get a quote, or even several, on necessary repairs before you commit to a purchase. This will allow you to make an informed decision, and you will know from the start what you can expect in order to have the roof in the condition you want upon purchase.
Premo Roofing Company is a full-service, locally owned company providing quality residential roofing and commercial roofing services to Monterey, Salinas, Carmel, Carmel Valley, Marina, Seaside, Hollister, Watsonville and Santa Cruz.  Contact us today for an inspection or a free estimate.
---
PUT ON A PREMO ROOF!
We want to welcome you to our new website and thank you for stopping by to see all that we have to offer. We are proud to serve Salinas, Monterey, Carmel, Carmel Valley, Santa Cruz and surrounding areas with quality roof installations, and have many of your neighbors as satisfied customers. At Premo Roofing Company, a Monterey, CA, roofer,  is ready to plot out the specifics of your renovation. Whether your residence has been damaged and you need to replace broken or missing shingles, or you're looking to re-roof your entire property, your Salinas, CA, roofing contractors can do it all. We'll advise you on the ways to protect your property, and we're sure you'll appreciate our friendly, honest, and personable customer care.
If you live in Salinas, Monterey or even Santa Cruz, our roofers are here to protect your important investments. To keep your property's long-term value high, it's important to make sure your roof remains in good form. Our roofing professionals can perform a careful inspection to locate any potential problems, and we know how to complete a maintenance project without encountering any problems. Our high-quality work speaks for itself, and we'll make sure the results match your property's aesthetic.
Let Premo Roofing Company go to work on your behalf. We're here when you need us, and our professionals will arrive at your property on schedule. Now's the time to have your roof professionally serviced, and our staff is up for the task. If you have a roofing need, don't hesitate to call on us for a FREE estimate today!
We would love to hear from you, so tell us what you think, provide feedback about our company so that we can grow and continue to learn what our customers need and want in a roofing company. We listen to our customer's and we believe that helps us rise above our competition.
Please come back to our site and see what new and exciting news we have, and we hope to hear from you soon.
---