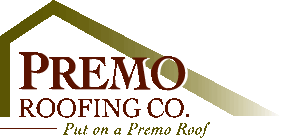 We want to welcome you to our new website and thank you for stopping by to see all that we have to offer. We are proud to serve Salinas, Monterey, Carmel, Carmel Valley, Santa Cruz and surrounding areas with quality roof installations, and have many of your neighbors as satisfied customers. At Premo Roofing Company, a Monterey, CA, roofer,  is ready to plot out the specifics of your renovation. Whether your residence has been damaged and you need to replace broken or missing shingles, or you're looking to re-roof your entire property, your Salinas, CA, roofing contractors can do it all. We'll advise you on the ways to protect your property, and we're sure you'll appreciate our friendly, honest, and personable customer care.
If you live in Salinas, Monterey or even Santa Cruz, our roofers are here to protect your important investments. To keep your property's long-term value high, it's important to make sure your roof remains in good form. Our roofing professionals can perform a careful inspection to locate any potential problems, and we know how to complete a maintenance project without encountering any problems. Our high-quality work speaks for itself, and we'll make sure the results match your property's aesthetic.
Let Premo Roofing Company go to work on your behalf. We're here when you need us, and our professionals will arrive at your property on schedule. Now's the time to have your roof professionally serviced, and our staff is up for the task. If you have a roofing need, don't hesitate to call on us for a FREE estimate today!
We would love to hear from you, so tell us what you think, provide feedback about our company so that we can grow and continue to learn what our customers need and want in a roofing company. We listen to our customer's and we believe that helps us rise above our competition.
Please come back to our site and see what new and exciting news we have, and we hope to hear from you soon.