Blasting the Roofing Myths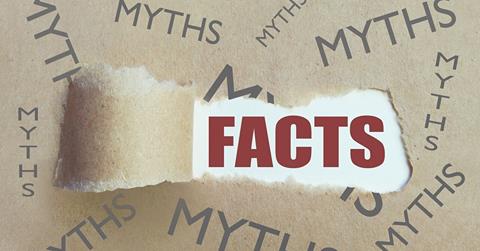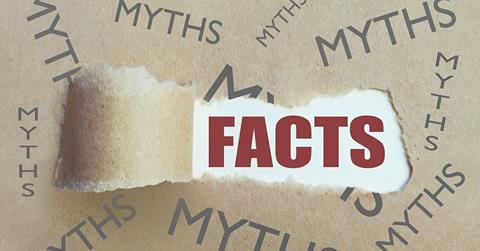 It's a fact. There are a lot of reputable roofing companies. But sadly, there are also quite a few who are less than honest when it comes to the facts they're touting to their customers. You may not be getting the whole story about roof repair, roof replacement, or the other elements that contribute to the health of your roofing system. We are going to dispel some myths we've heard about the care and maintenance of your roof.
All Shingles are the Same
MYTH. If this were true, there would be only one type of shingle. Even individual manufacturers make different shingles with varying features. In general, there are two types of asphalt shingles; 3-tab and architectural. Three-tab shingles are lower in cost, last a shorter amount of time and are one-dimensional. Architectural shingles give your roof the appearance of wood shake or slate. Some shingles have wind warranties, some are impact resistant, others are certified as Cool Roofs by ENERGY STAR®. So clearly, All shingles are not the same.
Putting a Second Layer of Shingles on Your Home is Better
MYTH. Although a roofing overlay, the term for installing a new roof over your old one, is legal, it's not better. In fact, in many cases the new roof won't last as long as it could because it will be directly impacted by the old roof and the issues it had. Ideally installing a new roofing system is your best bet for a sound roof. If your roofing company strips your roof down to the roof deck, inspects it, installs new underlayment, flashing, and shingles, your roof will last longer and will better protect your home.
Annual Roofing Inspections are a Waste
MYTH. Many reputable roofing companies provide annual roofing inspections and charge for them. It's well worth your investment to pay for an annual roofing inspection because your roofer can perform proactive maintenance. Small issues like loose flashing or a mis-aligned shingle can be corrected before they become a big problem and cause water damage in your attic or home.
If you have a roofing company you know and trust, schedule regular inspections and perform roof repair as soon as it becomes necessary. If you don't have a roofer you trust, call Premo Roofing Contractors. We'll perform a no obligation inspection of your roof and come up with a plan for repair. Let us be your partner on all your roofing, siding, and window needs. Call 831-443-3605 or fill out our contact form today.
FACT. A properly installed roof will bring you and your home many years of protection. And, maintaining that roof with occasional service from a reputable Central Coast roofing company has proven itself to be a great investment.
---
Tips on Preparing for a Smooth Roof Installation Job
It takes a lot of work to keep your house in decent repair. Any outdoor maintenance, especially roof repair or replacement can be expensive and most of all stressful. If you think it's time to replace or repair your roof, the following tips will help make the installation a smooth process.
Hire the right contractor
Some DIY supporters will attempt to complete a roofing job themselves, and usually with disastrous results. It is always best to hire an experienced professional to complete the job. Roofing Contractors like Premo Roofing have the credentials to ensure a flawless and swift roof repair.
Set a schedule right for your family
Roof repair projects can be noisy and disruptive sot it's important to pick a time to initiate the project that works best for your family. Also, you can't predict the weather, but you can plan for nicer time of the year to get the job done. Most roofing jobs can be completed within a few days, weather permitting. So schedule the project when weather is nice in your area.
Permits
Most cities will require necessary permits before you can begin the roofing project. Most roofing contractors will obtain the permits for the homeowner. Just be aware that there will be a cost in obtaining these permits.
Prepare your home
Clear your yard of any grills, ornaments, potted plants, etc. Be sure to secure your pets and remove anything that can get in the way of the workmen. Lastly, you should inform your neighbors in preparation for noise, dust and debris.
Removing the old roof
It is never recommended to put a new roof over the old one. This could not only cost you money in the future but it could be hiding serious damage. When the old roof is removed it allows the roofing contractor the opportunity to inspect the materials underneath and determine whether or not repairs are needed.
Choose the right material
Researching the features, styles and colors you want in your new roof will make your roof replacement project move more smoothly. Discussing your choices with your contractor, they will be able to recommend products that fit your needs.
Project Completion
When the repair or replacement project is completed the contractor should contact the building department for a required final on-site inspection. The job is only done when you are completely satisfied.
You can count on Premo Roofing to help you make the necessary preparations before the work begins on your roofing job. Our goal is to not only help you design and choose your new roofing system, but to make the process as convenient you're your as possible. For a Premo Roof contact us today for your free estimate.
---
NEED A NEW ROOF? FINANCE IT!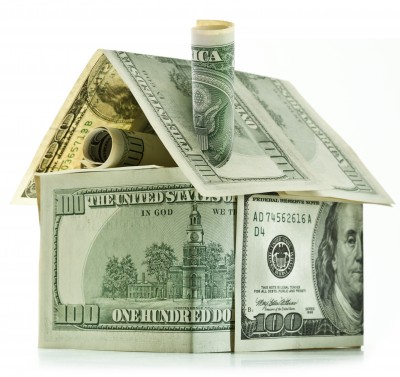 Every homeowner that needs a new roof has the same thought – "It's to expensive. We can't afford to replace our roof right now." By the time most homeowners are ready for a roof replacement, there is a real need and there is no time to spare. With 100% financing available, Premo Roofing makes it easier than ever to get your roofing project started without breaking the bank.
If your home is in major need of a new or repaired roof, you have many more options available to you than using a high interest credit card or getting a loan through a bank. Through several partnerships with reputable finance companies, Premo can now offer:
Payments as low as $150/month
Flexible repayment terms: 5, 10, 15, 20 years
Fast in-home approvals
No prepayment penalty and free re-amortization
100% financing
Free Estimates
This type of financing allows you to replace your roof and make affordable monthly payments without accruing huge interest charges. So, the money you save can be used on more important things.
With our financing programs, there is nothing holding you back from getting that much needed roof replacement or roof repair completed. Premo Roofing Company has a variety of financing options available to you. Our team will walk you through the roof financing process step-by-step and work very hard to find you the best financing options we can. Contact us today to learn more about financing your new roof.
---
Dumb Things People Do To Their Roofs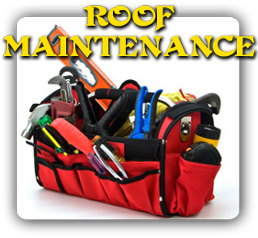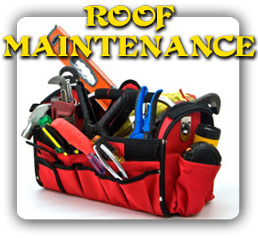 A lot of roof damage is caused by severe weather but other damage comes from human error. Mind you that we are not calling anyone dumb but we are going to call out some of the mistakes that are made by busy, distracted homeowners.
Not Cleaning Your Gutters: The job of your butters is to get the water to the ground from the roof. If you don't clean your gutters than all the excess water will go where it is not supposed to go and end up damaging your roof.
Not Trimming The Trees Near the Roof: Storms may have left heavy debris on your roof, but leaving it there will cause trouble. Piles of leaves and dirt hold moisture and can be a breeding ground for mold, mildew and other issues. This can allow moisture to seep under the shingles and can cause damage that leads to a total roof replacement.
Busting out the pressure washer: A pressure washer does seem to be the perfect way to clean your roof. If washed to many times the highly pressurized water will start to erode the roof.
Pulling up roofing shingles to look for leaks: If you do detect a leak in your roof don't feel obligated to detect and fix the leaking roof yourself. Pulling up the shingles to check for leaks can only cause more damage and can create leaks where there were none before. Inspecting asphalt roof shingles yourself requires you get on the roof, which leads into the next thing to avoid.
Walking on your roof: Roofs are called slippery slopes for a reason. Beyond the potential of falling off the roof, there is the actual damage to the roof that might happen. Walking on your asphalt shingles disturbs the granules and can leave the shingles bare, dislodge them or create gaps creating the potential for leaks.
Mounting satellite dishes: The holes and screws to adhere the dish to the roof can allow moisture into the small areas and cause damage.
Adding solar panels: Solar panels provide energy savings but may also provide damage to the roof. You can ask the solar company to install the panels with invisible brackets that do not damage the roofing system.
A Little To Much DIY: Keep in mind that you can damage your roof just by walking on it, especially if you have a tile roof. If you aren't absolutely sure what you need to do, where you need to do it, how you need to do it, and how you stay safe doing it, call a licensed professional like Premo Roofing Company to make your repairs.
Protect your roof so it can protect you. Being proactive is the key to your roof maintenance. To learn more about what you can do to protect your roof, contact Premo Roofing for a FREE consultation and estimate.
---
Premo Roofing – Authorized Contractor for Orchard Supply Hardware!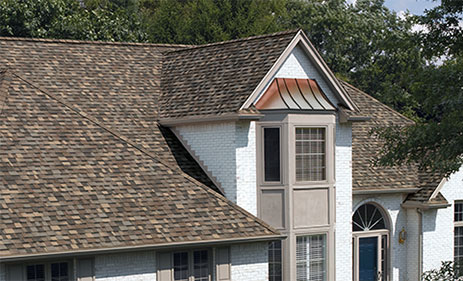 Experts in all things roofing, Premo Roofing Company can handle any job from small residential repairs to re-roofing, from new construction to large commercial buildings.
We are pleased to announce that Premo Roofing has recently been designated as an Authorized Contractor for four Orchard Supply Hardware® stores in Monterey and Santa Cruz  Counties (Seaside, Salinas, Watsonville and Capitola).
The Orchard Supply Hardware Authorized Contractor program seeks to promote excellence in the industry by setting the highest standards possible for certification and, at the same time, providing consumers the most professional and reliable contractors for their home improvement projects.
As an Authorized Orchard Supply Hardware Contractor, Premo Roofing has proven its commitment to quality installations and dedication to customer service and meeting Orchard's requirements for top-quality craftsmanship and excellent service for every customer.
Get the peace of mind that comes with a contractor who is an Orchard Supply Hardware Authorized Contractor.  Quality.  Integrity.  Service.  Value.  That's the Premo Roofing Seal of Satisfaction:  our commitment to serve your needs with quality workmanship and materials, professional integrity, exceptional service and maximum value.
As your local roofing contractor in Monterey & Santa Cruz Counties, Premo Roofing Company can provide you with affordable roofing services with time-tested, proven performance.  If you need a new roof, roof repair, maintenance or any other kind of roofing service, contact us or complete our estimate form online and schedule a free, no-obligation estimate.
You deserve…a Premo Roofing Experience!
---
Happy Holidays From Premo Roofing Company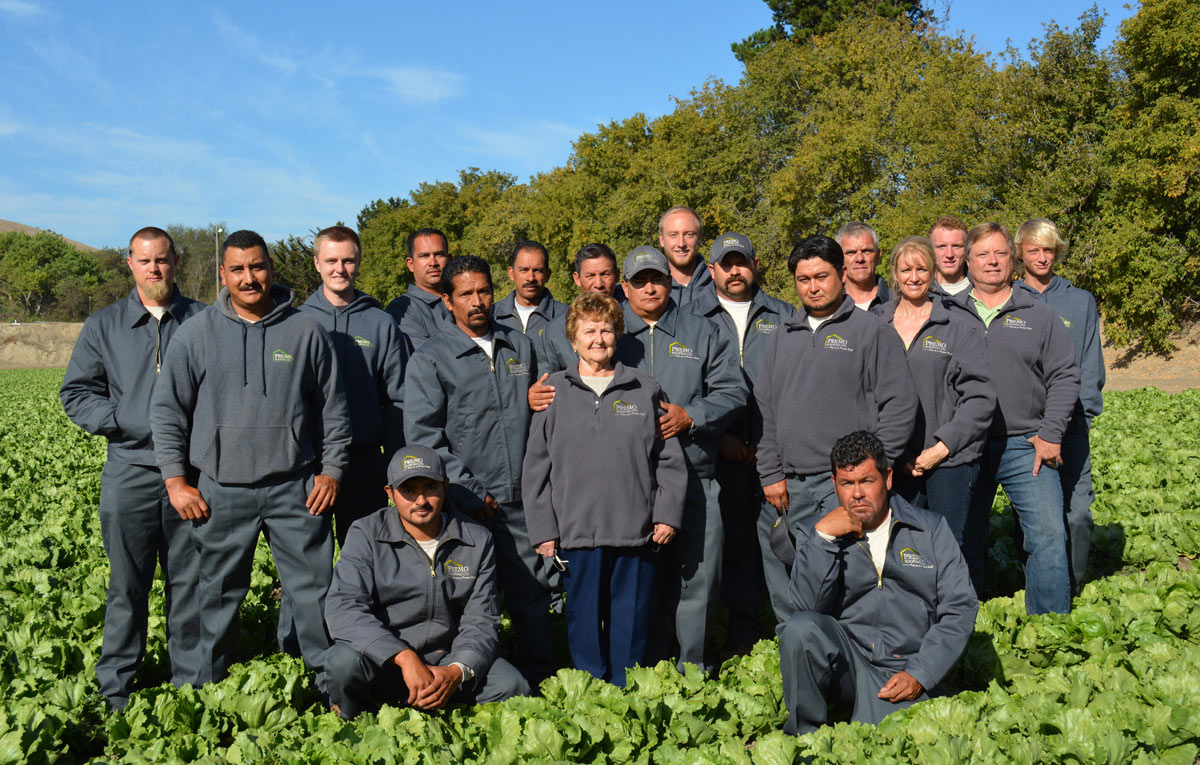 It's hard to believe we are quickly approaching the end of another year.  We are totally amazed how quickly this year has flown by.
We would like to say "thank you" to our tremendous team of employees, clients and friends that have worked alongside Premo Roofing this year and helped make 2014 a great success!
No one could have expected the tremendous growth we've experienced and continue to have.  We out grew our home office and we recently moved into new headquarters in Spreckels to plan for the same rapid growth in the future.
As we look ahead to 2015, we are excited about the future of our business and all the new opportunities that lie ahead.  We've expanded our business outside these four walls and we want to continue to be more involved in the communities we serve.  We want to be intentional about where the company is headed and continue to hire only the best in the industry.
With Christmas almost in the rear view mirror, its time to use the rest of 2014 as a time of reflection and renewal…yes it's time to think of those New Year's resolutions!  While most of us find ourselves considering the latest diet plans, travel plans or that new car; why not think about upgrades to your home.
I thought we would give you some resolutions for your home you might consider:
•Get serious about water conservation
•Invest in new windows
•How about a new ceiling fan
•Change out those standard wall outlets for an outlet with USB ports
•Add some new color changes to your home
•Did you know Green is the new black for 2015?
•How about Go Big or Go Home when it comes to your shower
•Upgrade your home security systems
•And, if there are any other home improvements that you might consider like purchasing a new roofing system, adding insulation to your attic or even giving some TLC to your existing roof, Premo Roofing is here to help!
Wishing you and your family happy Holidays and a very blessed New Year!
Jeff & Rondel Premo
---
STOP! DO YOUR HOMEWORK BEFORE HIRING A ROOFER
Nothing is more scary and stressful to a homeowner than having roof problems.  There is nothing like witnessing the rainwater dripping into your home damaging your valuables.  At that moment you know it is time to call a roofing contractor.
You'd think hiring an honest, competent local roofing contractor would be easy.  But surprisingly it is a difficult task to find a roofer that is good at what he does, and is honest.  Before you hire a Monterey County Roofing Contractor to repair or replace your roof make sure you ask them these questions.  Otherwise, you might find yourself paying higher prices for the incompetence of an unlicensed or unqualified roofing contractor.
Do You Have Liability Coverage, Current License And Workers' Comp. Insurance?
The answers to all three of these questions need to be "yes" without hesitation. As a follow up, ask them to provide you with a copy of each of these documents.   If the roofer cannot produce them, then look for another roofer.
Can I Have A List Of References?
It is crucial that you follow up on the roofer by checking his references, both previous clients and professional affiliations. If the roofer does not provide you with a list, or refuses to do so, look for someone else.
Do You Provide a Written Estimate?                                                                                             
Setting into a contract without a detailed estimate can cause problems in the long run.  Be sure, before signing a contract, you have a detailed estimate for the project.  Include the cost of removing the old roof, adding the new roof, and anything that could come up in the process.
How Much Is The Deposit On Repairs?
You will need to know how much up-front money the roofer requires before beginning the repairs, both for your own budget and to ensure that there is good faith money on the table. Never pay for the entire cost before work begins.
What Is The Approximate Time Frame For The Repairs?
It is always important to ask the roofer how long the repairs will take in order for the roofer to commit to an articulated deadline for the project's completion.
What Do I Need To Do To Prepare Before The Work Begins?
This is an important step that many people often overlook. The homeowner needs to be prepared before the work actually begins.  This can help you save time and money by allowing the roofer to get started right away when they show up for work on the first day.
What is the Exact Type of Roofing System That Will Be Installed?                             
 The contractor should explain in detail the products proposed for the roof.
What Are The Details of the Warranty?                                                                                      
Is the warranty a manufacturer's warranty or a contractor's warranty?   The contractor should provide at least two years on workmanship.  For the manufacturer's warranty, ask if it covers both materials and workmanship or is it a materials-only warranty.
Of all the questions the homeowner can ask during an interview, the most important question is one you must ask yourself:  Do I feel comfortable with and trust the person I am about to hire?  Your answer to that question should make the hiring decision much easier.
Once all the details of the roof repair or installation have been determined, it will be easier to compare all the proposals.  Make sure the contractors' prices are based on the same scope of work.  And when the bids come in, be sure that you read the entire proposal carefully.
The experts at Premo Roofing Company in Salinas are here to help you every step of the way with your roofing project.  Click to get a free estimate.
---
WHAT IS YOUR ROOF TRYING TO TELL YOU?
Missing shingles, granules filling the gutters, water stains on the ceiling after rainstorms—they all point to roofing problems. Pay attention to these warning signs and act before the problem gets worse and more expensive to fix.
Paying attention to what your roof is telling you is the first step in catching major problems before they have a chance to hit your wallet, so we've put together a list of some of the most common symptoms to keep a look out for when it comes to potential roofing damage and wear and tear.
WATER SPOTS ON YOUR CEILING:  Water can travel along roof panels or lumber in the attic before dripping onto your insulation and leaving the yellow water spot on your ceiling.  Water spots don't always mean the roof is leaking.  It could be caused by other things.  But if the spots only appear, darken, or grow after it rains, the roof is likely the culprit.
WATER SPOTS APPEAR ON EXTERIOR WALLS: The step flashing where the roof meets a wall is loose, rusted, or damaged.  If the damage appears or gets worse after rain, the problem is most likely the flashing.
THE GUTTERS ARE FILLED WITH GRANULES AND WASH OUT THE DOWNSPOUTS:  The roof shingles are deteriorating or reaching the end of their lifespan.  Granules protect against the sun's UV rays, so once they're gone, the shingles can become brittle.
CRACKING SHINGLES:  The granules have probably worn off, allowing the shingles to become brittle and probably need to be replaced.
SHINGLES ARE CUPPING:  The attic may not be properly vented, and you might need to reshingle.  When shingles get old and worn out, the ends sometimes start to cup – the corners turn up or the shingles look wavy.  An attic that's not vented properly can exacerbate this problem.  Cupping shingles can allow wind-blown rain to work its way under the shingles and leak into the house.
THE ROOF IS MISSING SHINGLES:  You might have a critter getting on your roof, or the sealant strip under the shingles may have been   damaged.  A fury animal scurrying around on the roof could be responsible.  Shingles have a sealant on their underside that helps hold the shingles in place.  If the shingles become old and brittle, the sealant can fail and the shingles can come loose.
THERE ARE BLACK STAINS ON THE ROOF:  There is algae growing on the shingles.  Although this looks ugly, it doesn't create other problems with the roof.  It's really an aesthetic thing.  Placing zinc strips near the ridge of the roof that release a fungicide when it rains can kill the algae.
Unless you have great detective skills when it comes to discovering what your roof is trying to tell you, you'll want to enlist a roofing contractor to help track down the cause of the problem and help with a solution. Premo Roofing Company prides themselves on being able to locate any problems your roof might have, devise a course of action, and then implement that plan in a timely manner.  Contact us today!
---
Important Questions To Ask Your Roofer
Nothing haunts a homeowner like experiencing problems with their roof. It is a chilling thing to witness when rainwater drips into your home one drop at a time.
Hiring a competent, honest roofing contractor is a surprisingly difficult task.  With the high stakes and higher expense of roof repairs or re-roofs, a homeowner must be especially vigilant about the roofer he or she hires for their roofing project.
At Premo Roofing Company in Salinas, we want to share our roofing knowledge.  Below are some of the most common roofing questions to ask before you hire your contractor.
Do You Have Liability Coverage, Current License And Workers' Insurance?
The answers to all three of these questions need to be "yes".   As a follow up, ask to see the relevant paperwork for these three things. If the roofer cannot produce them, chances are he does not have them. Look elsewhere.
Can I Have A List Of References?
It is crucial that you follow up on the roofer by checking his references, both previous clients and professional affiliations. If a roofer balks at providing you with these, again, look elsewhere.
How Much Is The Deposit On Repairs?
You will need to know how much up-front money the roofer requires before beginning the repairs, both for your own budget and to ensure that there is good faith money on the table. Never pay for the entire cost before work begins.
What Is The Time Frame For The Repairs?
This is important, in order to get the roofer to commit to an articulated deadline for completion of the repairs.
What Do I Need To Do To Prepare For Your Work Before You Begin?
This is an important step that many people often overlook. This can help you save time and money by allowing the roofer to get started right away when he shows up for work on the first day.
Will you provide me with a written lien waiver?                                                                                                                                                          Your roofing contractor should provide you with a written waiver at the conclusion of the job.  This is a legal document, which says the homeowner has paid the roofer in full for the roofing project and the roofer waives his right to place a lien on your property.
Are you a member of any roofing associations?                                                                                                                                                  Contractors who are on the forefront of their field are always looking to learn about their trade.  They do this to network with other roofing contractors and continue to learn the best practices in their trade.
Do you guarantee your work?                                                                                                                                                                                              The contractor you have chosen to complete your roofing project should guarantee their work.  Make sure you are dealing with a reputable company that will be there if any issues do arise.
How many roofers will be on site during the roofing project?                                                                                                                                 Make sure there will be more than four roofers working on the roof at one time.  If not the roofing job till take much longer than necessary.  Ask who will be in charge while the roofing job is going on.
Are your roofers certified in the products they install?                                                                                                                                                Make sure the roofers that will be installing the roof are certified in the materials they are using. 
Of the many questions you can ask a roofing contractor during the interview, the most important question is one you must ask yourself.  Do I feel comfortable with and trust the person I am about to hire?  The answer to that question should make your decision a little easier.
When you need roofing services, look no further than Premo Roofing Company.  We welcome your business.  Contact us for a free estimate.
---
WHEN IS IT TIME TO INVEST IN A NEW ROOF?
For most homeowners, a new roof is probably one of the largest home maintenance expense you will experience.  Nobody wants to make that investment voluntarily, but ignoring a failing roof can lead to serious problems.  Those problems can include interior damage due to water leaks, mold, rotting wood and even termites that work best when moisture is present.
So how do you know when it time for that new roof?  There are several signs you can look for in determining whether or not it's time.
EXTERIOR CHECK
Some roofs normally sag as they age but noticeable dips are a problem.  They indicate water damage, so you should have a professional come out and take a closer look at those sections.
Look for dark stains that run down the shingles.  This is usually the result of protective granules washing off the roof. Without those granules, the roof is more likely to leak. 
If you have asphalt shingles they may be failing if the edges are curling and become brittle.  New shingles are pliable and bend to some degree.  If you foldthe edge of the shingle and it snaps off, the shingle is most likely starting to fail.
SCAN YOUR HOME'S FOUNDATION
Take a walk around your home and look closely at the foundation and the ground.  Do you see pieces of broken shingles?  Are you seeing a sandy granular residue?  Both indicate that your roof may be nearing the end of its life.
INTERIOR INSPECTION
Walk around inside your home and look for water spots on the ceiling.  If possible, go into the attic and look at the bottom of your roof sheathing.  Look for water stains, damage, mold or areas where the sunlight can stream through.  Look closely at  chimneys and vents that penetrate the roof.
RESEARCH THE SIMPLEST SOLUTIONS FIRST
What is the lifespan of your roof?  If your roof has any of the problems listed above, don't jump the gun and assume you need to purchase a brand new roof.  If your roof was properly installed and is less than 15 to 20 years old, it can often be repaired rather than replaced.  Unfortunately, homeowners don't always catch problems in time.  And when this happens, a new roof may be the only option.
If you would like more information about repairing or replacing your roof, or if you would like to request a consultation, contact Premo Roofing Company or call us at 831-241-4811.
---