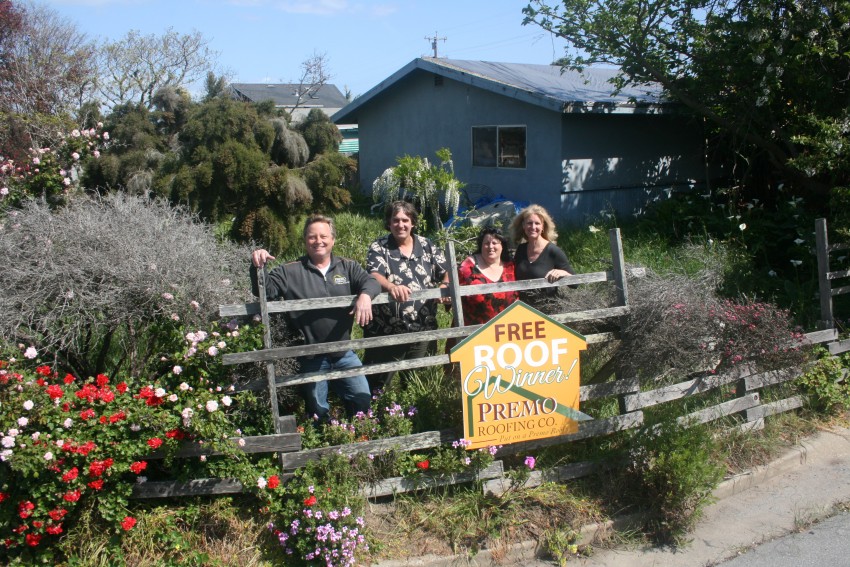 Geraldine Drager and her daughter Wendi of Santa Cruz have been named winners of the Premo Roofing 1st Annual Free Roof Giveaway campaign.
Despite the hundreds of nominations, this year's winner stood out from the rest.
Geraldine's own needs and the condition of their roof were only part of why she was selected. It was the stories shared of Geraldine's dedication to the needs of others that made her the clear winner.
Geraldine has been through hard times but that's never stopped her from always giving back to her community. She helped start the Homeless Garden Project in Santa Cruz, she was a Head Start teacher, was an advocate for AIDS patients and has brought many people into her home who needed shelter. Geraldine has been a safe place in a storm for many people throughout her life and we wanted to be able to be that for her.
Premo has scheduled the project to start on May 16th weather permitting. Geraldine has informed her neighbors of the new roof construction and has invited them to meet the owners and staff of Premo Roofing as well as all the sponsors that made her new roof a reality.
This has been a very eye-opening experience! We never imagined the number of people who would respond. There is a real need out there! Premo Roofing is pleased to be able to bring their friends and colleagues together; not only to fill a need for one person, but also to see what might develop as we bring others' needs to light.
We are excited to celebrate with everyone who made this possible. Teaming up for the good of the community has been one of the program highlights.  Geraldine is a very selfless person. We could not have asked for a more deserving person to win the free roof."
Other local businesses that pledged their support of the Free Roof Giveaway and that will be on location were ABC Roofing Supply, Gourley Construction and AR Gutters & Sheet Metal.
For more information about Premo Roofing Company, their Free Roof Giveaway program call 831-443-3605 or visit www.premoroofing.com.