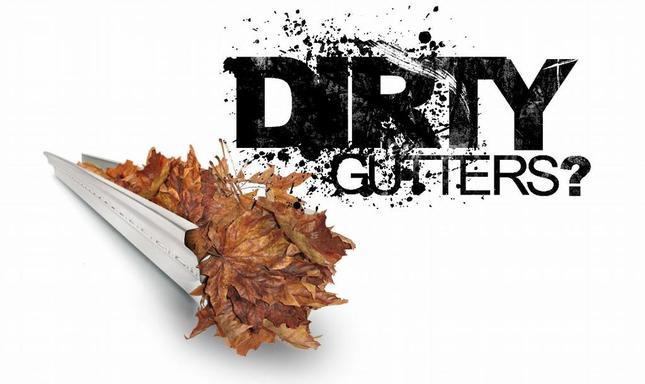 Let's face it; a blog about home gutters is not a very fascinating topic. Most people don't think about their gutter system until they stop working correctly. But the fact is, the gutters on your home serve a critical service and they require maintenance and care to perform their job appropriately. Regular maintenance on your home goes a long way to preserving the value of your investment. And a well maintained gutter system has a lot to do with maintaining the good condition of your roof, walls, foundation and landscape. But if neglected, gutters can turn from a necessity to a nightmare.
Leaking basements and cracked foundations: Clogged gutters are a major cause of water in the basement because roof water overflows and can accumulate around the foundation. If this happens a leak in the basement is imminent and excess water against the foundation can weaken the footings and lead to unwanted cracks.
Rotting Wood: When the gutter system has debris piled up above the flashing, the debris can hold moisture on the fascia board. This type of standing moisture can affect the sheathing and framing beyond the fascia. The debris clogged in the gutters can act like a wick and bring the standing water in the bottom of the gutter up to the fascia. Replacing the rotting wood could have been prevented by simply cleaning the gutters.
Animals and wood destroying insects: Lack of cleaning can also cause water to pool in areas blocked by the unwanted debris, which can be a breeding ground for mosquitoes, plants, birds, insects and even mice.
Sagging Driveways: Gunked-up gutters and downspouts can cause driveways and walkways to sag and crack.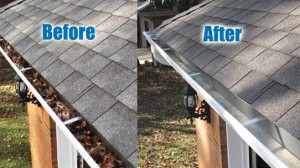 Now that I've convinced you to keep your gutters clean, you want to know how often they should be cleaned? It depends on where you live and how many trees are in your yard. I recommend having gutters maintained in the spring and fall. And, if you have leaf guards, they can significantly decrease the need for gutter cleaning.
If you hire a professional to clean the gutters, they should remove all the debris from the roof, gutters and downspouts, and repair any loose gutter spikes. The cost of gutter cleaning can range from $75 to $250 for an average home, depending on the length of gutters and the height of the home. Make sure before you hire someone to clean the gutters, check to make sure they carry liability and workers' compensation insurance.
I know you would rather be watching the football game, taking a nap or doing practically anything else than cleaning out the gutters on your home. Just remember, when it comes to maintaining your roof and gutters, prevention really is the key! If you have any questions regarding the cleaning and maintenance of your home's gutters and downspouts, please contact Premo Roofing Company.