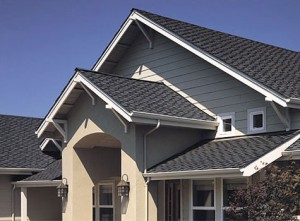 2013 has really flown by! We are already in the month of November and finalizing our Thanksgiving plans. There is a lot to be thankful for this month: friends, family, good health, and a great place to live. Premo Roofing in Monterey continues to be thankful for the opportunity to put a roof over your head.
"JUST be thankful we have a roof over our heads," my mother used to say whenever I complained about some childish scarcity. This made no sense to me at the time. Having a roof was nothing to be thankful for; it was just something I didn't really think about.   Without a roof over our heads, we would be wide open to rain, bird droppings and falling space debris.
Here are the reasons why we should be thankful for our roofs.
Our Roofs Help Prevent Mold and Mildew
A home filled with mold and mildew is uncomfortable, and can cause a variety of health issues. Your roof can be one of the solutions to prevent mold. A properly ventilated roof lets the moist, warm air out preventing the condensation that mold thrives upon. Your roof also keeps outside moisture out where it belongs.
 Our Roofs Keep Out the Hot and Cold
Wherever you live, you probably have an HVAC system in your home and your roof gives your cooling or heating system the support it needs.  Additionally the roof seals off your home from the outside elements. It helps keep your home warm in the winter and cool in the summer.
 Our Roofs Keep Out the Rain and Snow
What's better than sitting in a warm house in front of a roaring fire while it snows or rains outside? That's why we need our roofs to keep us warm and dry. A well-maintained roof will guard against leaks and make sure that you stay cozy this winter.
Our Cool Roofs Are Energy Efficient
If you have a Cool Roof like we do, it very effectively reflects the sun's energy from the roof surface.  This helps to reduce energy costs, improve your comfort inside the house, cut maintenance costs and increase the life cycle of the roof.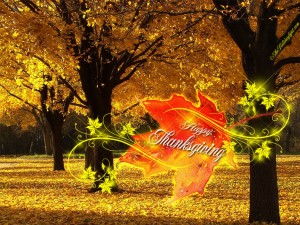 Our Roofs Can Raise The Value Of Your Home
A new roof helps potential buyers to view it as a new home and the sellers are able to find buyers more easily.  Almost half of the view of the home by buyers in many cases is the roof.  A new roof is a wise investment for anyone who plans to sell his or her home or increase the value of it.
Can you think of any other reasons to be thankful for your roof?  Let us know.  We'd like to hear from you.
In this time of gratitude, we give thanks to you – our customers – for your confidence in Premo Roofing Company .  We appreciate your patronage!  On behalf of Premo Roofing Company, we wish you a very Happy Thanksgiving!