For most homeowners, a new roof is probably one of the largest home maintenance expense you will experience.  Nobody wants to make that investment voluntarily, but ignoring a failing roof can lead to serious problems.  Those problems can include interior damage due to water leaks, mold, rotting wood and even termites that work best when moisture is present.
So how do you know when it time for that new roof?  There are several signs you can look for in determining whether or not it's time.
EXTERIOR CHECK
Some roofs normally sag as they age but noticeable dips are a problem.  They indicate water damage, so you should have a professional come out and take a closer look at those sections.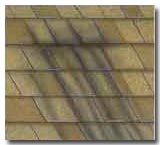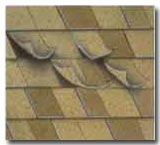 Look for dark stains that run down the shingles.  This is usually the result of protective granules washing off the roof. Without those granules, the roof is more likely to leak. 
If you have asphalt shingles they may be failing if the edges are curling and become brittle.  New shingles are pliable and bend to some degree.  If you foldthe edge of the shingle and it snaps off, the shingle is most likely starting to fail.
SCAN YOUR HOME'S FOUNDATION
Take a walk around your home and look closely at the foundation and the ground.  Do you see pieces of broken shingles?  Are you seeing a sandy granular residue?  Both indicate that your roof may be nearing the end of its life.
INTERIOR INSPECTION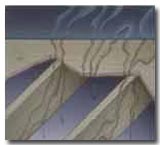 Walk around inside your home and look for water spots on the ceiling.  If possible, go into the attic and look at the bottom of your roof sheathing.  Look for water stains, damage, mold or areas where the sunlight can stream through.  Look closely at  chimneys and vents that penetrate the roof.
RESEARCH THE SIMPLEST SOLUTIONS FIRST
What is the lifespan of your roof?  If your roof has any of the problems listed above, don't jump the gun and assume you need to purchase a brand new roof.  If your roof was properly installed and is less than 15 to 20 years old, it can often be repaired rather than replaced.  Unfortunately, homeowners don't always catch problems in time.  And when this happens, a new roof may be the only option.
If you would like more information about repairing or replacing your roof, or if you would like to request a consultation, contact Premo Roofing Company or call us at 831-241-4811.