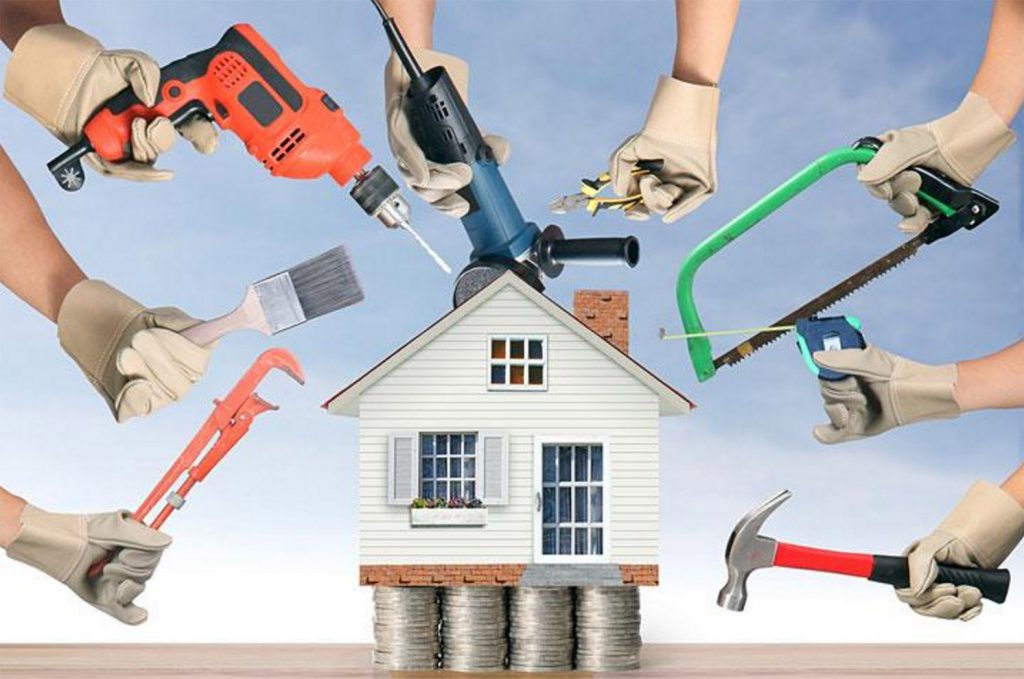 Your home is a huge investment, so why not make it worth as much as possible? Below is a count down to the number one way to get the most bang for your homeowner buck.
#10:    Install New Windows
Installing new windows can be advantageous for more than one reason. They are not only important in terms of energy issues, but they are also a signal to a future buyer that the current homeowners have taken care of the house.
#9       Put In a Deck
There's nothing better than relaxing on a deck in the summertime sun with a cool drink! If you don't already have one, it's time to build one. When you add a deck to your home, you may recover approximately 76 percent return on your investment.
#8 Bath Remodel
You can transform your ugly bathroom by finding more space. It's suggested you not build an addition. Stealing space from an already existing area can be a better solution if you can find that extra square footage. For example, open up a closet to make more room, create separate his-and-her areas with separate sinks, or add a skylight to bring in valuable natural light.
#7 Add a Coat of Paint
Adding a coat of paint is one of the easiest and most inexpensive ways to dramatically change the look of your home. Here are some tips to a good paint job. 1) If you can't choose a color, bring in a professional color specialist to assist. 2) Think classic and neutral. A future buyer needs to picture his or her things in the room. Too much personalization can prevent that. 3) If you're not a painter, hire a professional. If you want to add value to your home, splash some color on those walls!
#6 Add on to the Attic
That unusable space above the garage is often to small and dusty to be useful. Why not turn it into a bedroom? You can add windows, recessed windows, hardwood flooring, built-ins and custom seating for added value.
#5 Build a Second Floor
Adding a second story on your home can do more than just increase the square footage. That flat roof over the garage is a waste of space. Why not use all that dead space to build a master suite. You will not only add space, but will add curb appeal.
#4 Revitalize the Kitchen
If you get creative you don't have to spend a lot of money if you only make small changes. For instance, take down that old, tattered wallpaper and paint it a neutral color. Invest in stainless-steel appliances, and a new light fixture and you have a great-looking modernized space. It is a fact that an updated kitchen is a huge draw for a potential buyer. Kitchens sell houses, so making an investment in your kitchen is definitely the way to go.
#3 Liven up the Landscaping
Is your yard thirsty for a makeover? Remember, dirt and dead grass does not constitute a yard. Turn you yard into a destination with new seating, water feature and luxurious plants. Glamming up a mediocre yard is definitely the way to go.
#2 Get a New Roof
Is your roof the talk of the neighborhood? Not in a positive manner? Then, you should fix it. A tattered roof gives people the impression that the homeowners aren't taking care of their home. If your roof is plain, flat or even turning a shade of green, this tells people there are major problems inside the house. We recommend you replace those old three-tab flat shingles with architectural shingles that provide texture and depth. This small change can really change the character and the feel of the house.
#1       And the No. 1 way to make your home worth more?  
SPRUCE UP THE SIDING
It may not be glitzy, but replacing siding is the No. 1 pick for home improvements that add value to your home.  This change can make a great first impression in the real estate world.  If your siding is in bad shape, your home is going to earn the prestigious title of a fixer-upper.  Old siding sets the stage for expectations of what potential buyers will find inside the house.  

Hopefully, you've gained some ideas and motivation to get started on a few projects before putting your home on the market.  And, if one of those projects is getting a new roof, contact Premo Roofing, because everyone deserves a Premo Roofing Experience.