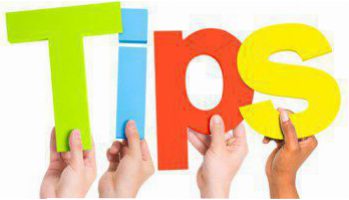 We get numerous requests from homeowners for advice on starting a roofing project. The most important lesson we have learned from both client and roofer is:
Communication is Paramount!
Like any home improvement project, your roofer may ask you several questions before the project begins. Answer truthfully and as complete as you can. This helps the roofing contractor get the job done exactly the way you expect.
Here are a few questions we may ask our clients:
What is a comfortable time we can begin and end work each day?
Your schedule is priority to us. We never want to be a distraction to your family or business.
Can we park equipment on your driveway?
A roofing project requires the contractor to use tools and special equipment that may be heavy and you may not want them on your driveway. If that is the case, tell your contractor beforehand about another location they can park and store the equipment.
Do you have any special requests?
One of the reasons we love our roofing projects is because each home is different and ever project is unique in its own way. Some homeowners may have special requests, such as, a consideration for a neighbor, working atop a roof during certain times of the day or a pet that may need special attention. It's always best to inform the contractor before they begin a project to avoid any surprises or frustration.
How to Better Communicate with Your Roofer
Communicate with your roofing contractor on a regular basis. This will allow you to address any concerns that may arise while the project is progressing. They can update you on the project's progress, so you can make decisions in real time. Rest assured that the professionals will offer the best possible solutions to your roofing concerns.
Be Present During the Estimate – Being available during the estimate will help you better understand the scope of the project. The contractor will explain the cost of materials, the number of workers needed for the project, the time needed to complete the project and the probable start and end date. Ask questions during this process, and work together with your contractor to ensure that you are on the same page.
Let the neighbors know.
Apart from being a courtesy, informing your neighbors gives them time to prepare. This lets them move their valuables away from the area of work. It is important to do this because complaints might cause delays in the project.
Have a little faith in us
We want our clients to be a part of the project. Yet, we treat every home like it is our own. Giving attention to every detail. With this mindset and training, we see more homeowners enjoying the process versus asking questions. Why? Because they trust that we will get the project done right the first time.
Working in tandem with your contractor will ensure your home improvement project is a success. Call Premo Roofing Company, and we'll be more than happy to help you plan your roof replacement project today.