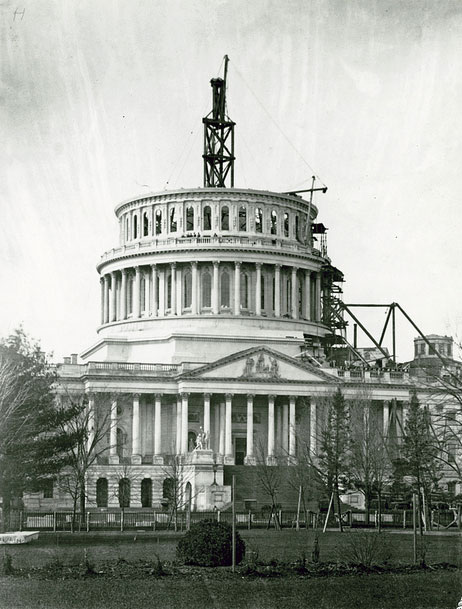 The roof on your home isn't the only structure that needs to be inspected and repaired every so often. The iconic dome of the U.S. Capitol Building is getting a much needed facelift to repair in excess of 1,000 cracks that have developed over time and causing leaks to endanger the internal contents of the structure, which include priceless works of art and other artifacts.
Since last November, the dome has been wrapped in metal scaffolding and fabric as part of a long-overdue renovation project. It is currently leaking so the current construction will repair the leaks, fill the cracks and repaint. The last major renovation to the Capitol was back in 1960, so it's well overdue for a facelift.
Example of Damage to the Dome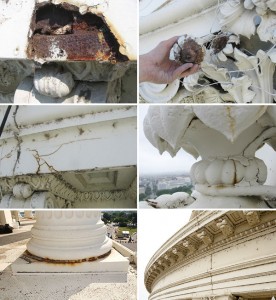 Instead of replacing the historic cast iron, which was a revolutionary building material back in the 1860's, they will patch the cracks using specially made pins designed to seal the crack and provide strength to the soft iron. In addition to repairing the cracks, the exterior of the dome will be sandblasted and repainted.
For the next year or two, the entire 288 ft. dome will remain encased in scaffolding as the workers seal each and every crack, with most work being done at night and on weekends. The Capitol Building is open during the renovation, but access to the dome is limited. The dome is scheduled to be ready for the inauguration of a new president in January of 2017.
The Renovation Project