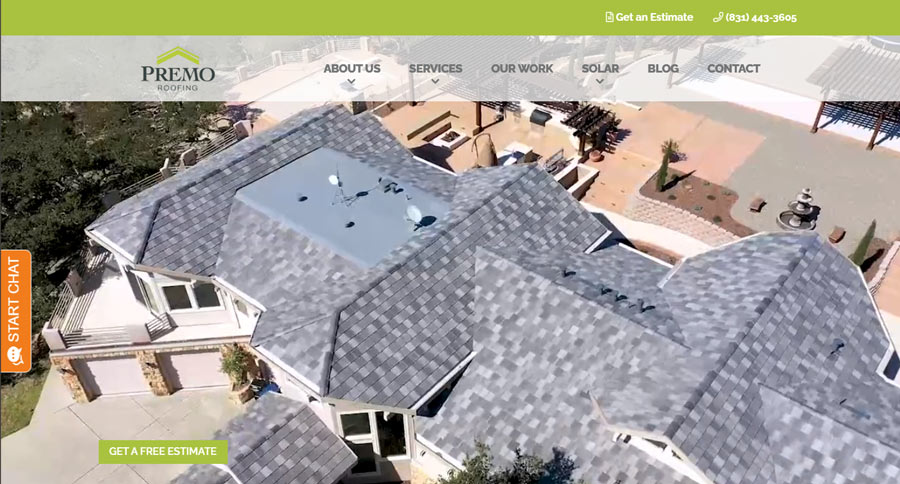 Premo Roofing Company has reached another milestone with the launch of its new website. Having been in the business for over 38 years, this family-owned roofing company has three generations of expertise and professionalism in roofing installations, maintenance, and repairs. The new website will make it easier for clients to receive their service and to connect with Premo's roofing team.
Jeff Premo, owner of Premo Roofing Co. says, "Our work is the hallmark of professionalism. We guarantee an experience that reflects our team's passion and determination to provide a quality roofing service. And these quality services are collected under one roof – our new online platform."
The new website is customer-oriented with a clean and modern design along with in-depth content that helps clients and visitors make informed decisions for their roofing needs. In addition to featuring helpful content, the site is mobile-friendly and from the home page, visitors can easily request a free estimate or contact us for a follow-up phone call.
Premo Roofing has been extremely successful offline thanks to word of mouth. But they also recognize the importance of having an online presence. As a result, they knew it was time to launch an upgraded website so they could serve their current and future customers even better.
The services range from residential and commercial roofing, maintenance, repairs, installation of skylights, gutters, and even solar systems. The full details of these services are now offered in one, easy to access place, thanks to the launch of this new website. The site's blog is also updated on a consistent basis to ensure clients are well-informed about the company, it's goals and even provides informative roofing tips.
Online reviews have become an increasingly important consideration to people choosing any roofing provider. To answer this need, Premo's new website will share the valuable feedback of previous clients through published testimonies about their experiences with Premo Roofing.
Potential clients can learn more about the services offered by Premo Roofing Company by visiting its new and improved website.