Selling your home is full of big decisions:
How should I price my home?
What should I do to prepare for the sale?
What repairs should I make before selling?
Which realtor should I use?
One of the items every buyer reflects on is the roof. Making sure your roof is ready for sale will ensure you get the most money for your home and provide value to the new owner.
Here are the steps you should take when selling your home:
Have a home inspection performed
It is likely that buyers will have their own inspector evaluate the home to ensure it's move-in ready. I would suggest you be ahead of the game and order your own. This will give you the ability to see in advance what is going to be brought up so you can take care of the items ahead of time in order to secure a quick sale.
Have a certified roofing contractor do an inspection
Did you know that home inspectors are not licensed to perform roof inspections? Having an independent roofing inspection will ensure your home's sale will go through smoothly without any surprises. And, if they find an issue, that doesn't mean it is the seller's responsibility. Buyers often use the roof as a point of leverage for price negotiation, so ensure you're ready to counter with your own inspection.
Decide How Much To Remodel
Buyers want a home that is move-in ready and up-to-date. Here are a few items to consider that are usually worth your time and money:
Floors: Make sure your home has hard surface floors and replace anything that is chipped or cracked.
Ceilings: If you have any cracks or stains, cover them with a new coat of paint.
Kitchen: Be sure your counters are stain-free and your sinks and faucets look shiny and new. Dated kitchens don't sell. Kitchen remodels return on investment is 100%. If you can't afford new cabinets, consider resurfacing and replacing the hardware.
Bathrooms: If your bathroom is looking a little worn, new floors, fixtures and lights will help increase the sale of your home.
Do not keep your family pictures hanging on the wall
No matter how cute your family photos are, do not leave a gallery of them hanging on the wall. Buyers don't want to buy your style. They want to buy a home they can see as their own.
Painting: The new owner will likely put their personal touch on things, but a fresh coat of paint inside and out will help to keep the home's value high.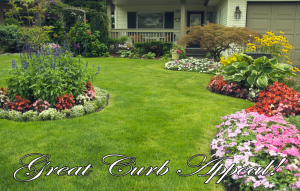 Landscaping: A manicured appearance will increase the home's curb appeal. This is often seen as the biggest bang for your buck.
Get it Clean: Hiring a cleaning team to go through the home before putting it on the market can help preserve the home value. A clean home is much more appealing to buyers.
Find simple ways to neutralize the smells that tend to linger in your home. Install automatic fragrance dispensers, ensuring the home is smells great for those unexpected showings.
It's a natural human desire to stimulate the five senses by touching things. As prospective buyers come through, put out soft throw blankets on the back of the furniture, placemats on the table, fruit on the counter and plants at the entry. This will give possible buyers something to feel. They might not remember what you said or what you did, but they will always remember how you made them feel.
• Hear
Remind potential buyers of why they are looking at your home. Play a little background music so they will think of your home as their own.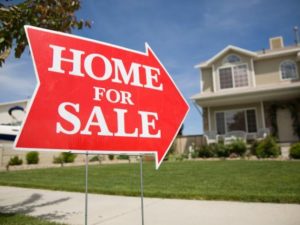 Stimulate the last of the five senses. Offer visitors something to drink or a sweet to eat. Talk about the local farmer's market, how fresh everything there is, how close it is and how friendly the community is. If you're showing the home and not going to be there, leave something on the counter with a note for visitors to help themselves.
Pick a great realtor: A good realtor isn't just looking out for the seller, but for the best interest of all parties involved in the purchase. A good sale is one where each party feels the purchase was fair, and the best realtors will represent your interests with integrity.
Ready to sell your house? Give us a call at Premo Roofing, so we can help make your sale go as smoothly and profitably as possible.