The entire staff at Premo Roofing love Halloween. Trick or treating with our families, going to parties, decorating our yards is always a holiday treat. And we love finding fun Halloween activities around Monterey and Santa Cruz counties. Here's a few of our favorites.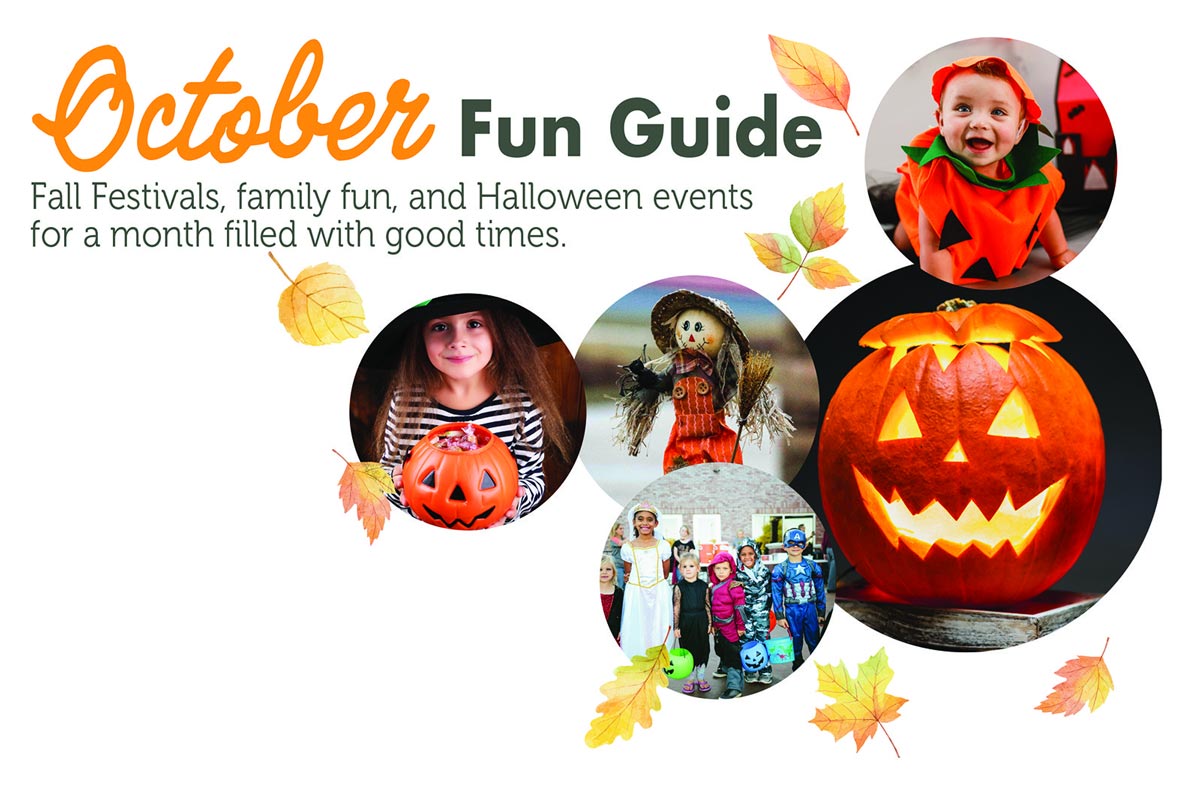 TRUNK OR TREAT
Candy, games, decorated trunks, food vendors, and more. Free parking and shuttle service from Capitola Mall.
WHEN: Oct. 28, 5-8 pm
WHERE: Sheriff's Office Headquarters, 5200 Sequel Ave., Santa Cruz
INFO: https://www.scparks.com
HOWL-O-WEEN AT THE PLAZA
This is the place to show off your pup's Halloween or Poodle Day Costume. Judging categories include Lookalike Dog and Owner,
Scariest Costume. Best Handmade Costume. and Most Unique Costume.
WHEN: Oct. 29 11:00 am to 2:00 pm
WHERE: Carmel Plaza Main Courtyard, Ocean Avenue & Mission Street, Carmel, 93923
INFO: carmelplaza.com
FALL FAMILY FESTIVAL
Kid-friendly games, trunk-or-Treat, crafts, food trucks, inflatable slides and more. make it even more fun by wearing a family-friendly costume.
WHEN: Oct. 29, 1-4 pm
WHERE: Shoreline Church, 2500 Garden Road, Monterey, 93940
PUMPKIN PLUNGE
Face painting, waterslide, photo booth, water course, and more. $15 per participant. Ages 5 and under must be accompanied by adult in pool.
WHEN: Oct. 29, 4:30-6:30 pm
WHERE: Monterey Sports Center, 301 E Franklin St, Monterey, 93940
INFO: https://files.monterey.org/Document%20Center/Monterey%20Sports%20Center/Pumpkin-Plunge-22.10.pdf
HAUNTED TRAIL AT WONDER WOOD RANCH
Enjoy a hayride around the decorated half-mile trail through the woods. Plus, pumpkin painting, snacks and hot cider, pictures with the horses, games with prizes, and more. Tickets can be purchased online.
WHEN: Oct. 29, 6-8:30 pm
WHERE: Wonder Wood Ranch, 8100 Wild Horse Road, Salinas, 93907
INFO: wonderwoodranch.org
HALLOWEEN ON THE BOARDWALK
Celebrate Halloween with trick-or-treating and spooktacular Boardwalk fun. Costume contest, Fright Walk and more. To participate in trick-or-treating, you must buy a $12 Trick-or-Treat Package. Cards do not expire; you can save the card for a later. Packages can be purchased online.
WHEN: Oct. 30: 12-7 pm
WHERE: Santa Cruz Beach Boardwalk, 400 Beach Street, Santa Cruz, 95060
INFO: beachboardwalk.com
CAPITOLA VILLAGE HALLOWEEN PARADE
Parade will head down Capitola Avenue, wind through Capitola Village to the Esplanade, ending at Esplanade Park, where trick-or-treat bags and refreshments will be waiting. Trick-or-treating at Capitola Village shops following parade.
WHEN: Oct. 30: 2:00 pm (Lineup begins at 1:30 pm)
WHERE: Beach & Village Parking Lot, Capitola
INFO: capitolavillage.com
PUMPKIN PANDEMONIUM
Trick-or-Treat event is fun for all ages. Candy and glow sticks will be handed out at treat stations, plus pumpkins at the Pumpkin Patch. Rewards Club members can receive a volleyball-size pumpkin at the Guest Services Center.
WHEN: Oct. 31 2:30-4:30 pm
WHERE: Del Monte Shopping Center, 1410 Del Monte Center, Monterey, 93940
INFO: delmontecenter.com
106TH CITY BIRTHDAY PARTY & PARADE
Costume-and-candy parade at 4 p.m. through downtown. City dignitaries, VIPs, costumed dogs and kids, and residents and visitors alike gather for this fun event. Following the parade, the village's charming shops will be open for trick-or-treating and other fun fall festivities.
WHEN: Oct. 31, 4:00 pm
WHERE: Downtown Carmel
INFO: carmelcalifornia.com
TRICK OR TREATING
DOWNTOWN PACIFIC GROVE
Free candy & goodies for ghosts & goblins of all ages. Just look for the Halloween ribbons outside participating downtown businesses. DJ entertainment.
WHEN: Oct 29, 10 am-3 pm
WHERE: Lighthouse Avenue, Pacific Grove
INFO: downtownpacificgrove.com
DOWNTOWN SALINAS TRICK OR TREATING
Bring your kids for this family-friendly event and enjoy the ease of trick or treating at your local businesses. Costume contests, pumpkin decorating, scavenger hunt, and more.
WHEN: Oct. 29, 11am-2pm
WHERE: Oldtown Salinas
INFO: DowntownSalinas.org
HALLOWEEN ON LIGHTHOUSE
Lighthouse District shops, restaurants, and boutiques will be open and welcoming little goblins with special treats, Rain or shine. So, dress up the kids, get in the spirit, and come on down with your family to enjoy a fun and safe time in the community. All businesses handing out candy will be located on Lighthouse Avenue in New Monterey between Reeside and David and will have a Lighthouse Halloween poster displayed in the window.
WHEN: Oct. 29, 2-5 pm
WHERE: Lighthouse Avenue, Monterey
INFO: https://www.lighthousedistrict.net
WATSONVILLE DOWNTOWN CANDY CRAWL
Trick or treat in downtown Watsonville. Many downtown businesses will be participating. Check-in at the City Plaza to begin. Preregistration required.
WHEN: Oct. 29, 2 pm – 6 pm
WHERE: Downtown Watsonville
INFO: https://qrco.de/bdIGfx
TRICK-OR-TREATING AT THE SANTA CRUZ WHARF
Meet and take photos with Spiderman and Woodie and get treats from Wharf businesses.
WHEN: Oct. 31, 2:30-4:30 pm
WHERE: Santa Cruz Wharf, 21 Municipal Wharf, Santa Cruz, 95060
INFO: cityofsantacruz.com
TRICK OR TREAT IN DOWNTOWN SANTA CRUZ
Bring your gals and ghouls to downtown Santa Cruz for trick-or-treating at local shops Pacific Avenue will be closed to traffic. Get there early if you want all the candy.
WHEN: Oct. 31, 2:30-5:30 pm
WHERE: Pacific Avenue, Santa Cruz
TRICK OR TREAT IN BOULDER CREEK
Mask up in your scariest finery and join the fun in Boulder Creek this Halloween. Thriller flash mob expected, too. After collecting your treats, head to the Boulder Creek Recreation and Parks District "afterparty."
WHEN: Oct. 31, 5:00 pm
WHERE: Main St, Boulder Creek
INFO: https://www.facebook.com/BCRPD
HALLOWEEN ON THE WHARF
Come in costume and enjoy this free family-friendly event on Halloween. Trick or Treat and receive sweet treats at participating merchants on the Wharf. Lots of photo opportunities.
WHEN: Oct 31., 4-7 pm
WHERE: Old Fisherman's Wharf, 1 Old Fisherman's Wharf, Monterey, 93940
INFO: montereywharf.com
Whether you believe in ghosts, or just like to be caught-up in the fun of imagining they exist, Monterey and Santa Cruz counties offer plenty of ghoulish options at this time of year. Happy Halloween from Premo Roofing Company.