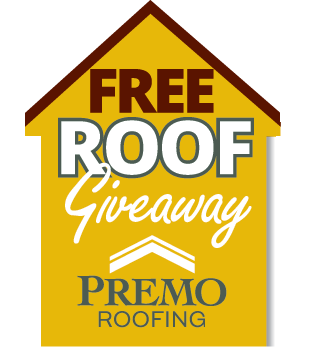 If you haven't heard, Premo Roofing is giving away a new roof to a deserving homeowner. In addition to the free roof, we are proud to provide exterior painting, new gutters, a solar collection system, and exterior repairs.
Our Premo Roofing team has partnered with Premo Solar, Gourley Construction, Paint-Tech, Malarkey Roofing, A.L.L. Roofing Materials, Lepe Gutters and Sheet Metal and Carlon's Fire Sprinkler Systems, and will be accepting nominations for a free roof on the Premo website at, http://premoroofing.com/roofrescue/
Do you know a friend, neighbor, or family member in desperate need of a new roof? The process to enter is simple
• Nominations are being accepted now through October 15, 2022.
• Nominate a needy, deserving friend, neighbor or family member to receive a FREE Roof.
• Submit your nominations (photograph and story) to premoroofing.com/roofrescue.
• The winner will be chosen on November 15, 2022
"Many of us, at one time or another, find we need a helping hand. We can't change the circumstances for those who are struggling financially, but we can assist by providing those in need with a safe, dry roof to protect their home. " says Jeff Premo, owner of Premo Roofing Company.
Premo Roofing's commitment to its customers carries over to the cities they live and work. They are not just a contractor in the community – they're part of the community. We all have something to give and in Premo's case it's roofing and they are happy to use their resources to help someone in need. If each one of us uses what we have, to help a neighbor and bear one another's burdens, we can change our community in ways we never thought possible.
Free Roof Giveaway and Home Improvement Campaign – brought to you by Premo Roofing Company and their local partners.