Kitchen gadgets have a bad rap for being used once, and then forgotten at the bottom of a drawer only to resurface in a garage sale ten years later when a confused buyer asks, "what is this for?" But then there are the indispensable. that you find, and then can't imagine cooking without. Here are our top five, truly useful, kitchen gadgets that will make preparing Thanksgiving dinner – and every other dinner – simpler.
Immerse Yourself
The immersion blender is amazing. Use it to blend a morning fruit and yogurt smoothie (to get you through the next 6 hours of turkey basting); use it to create a quick, creamy pumpkin soup; and then use it to ensure that your gravy comes out silky smooth. You can use it while you're cooking in a hot pot, or transfer your blendible edible into a tall measuring cup and blend there. The best part is – cleanup is easy. Just put soap and water into that tall measuring cup, run under hot water, and blend until the blender is clean.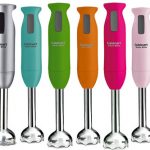 All Mixed Up
If you've ever tried to make gingerbread by hand, you'll appreciate the power of the Kitchen Aid Mixer. Holiday breads, cookies, cakes and pastries are so much easier when you have one of these beautiful kitchen appliances doing most of the work.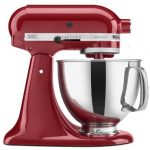 Hot & High-Tech
For less than $15, you can have a meat thermometer that not only tells you if your turkey is ready – it tells you when, the optimal temperature is reached. You can also set the alarm to go off when a set amount of time has passed – as a sort of baster-reminder. The Polder Original Cooking All-in-One Timer/Thermometer even has memory, so your most frequently used settings are that much easier to access.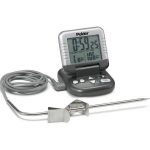 Tiny, Tasty Treats
Ideal for making savory appetizers, like mini quiche, or sweet desserts, like pumpkin bread "donut holes", the mini-muffin pan is surprisingly useful for any get-together.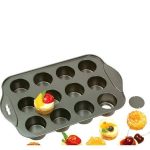 Hotter, Longer
If you love hot appetizers as much as we do – or if you're planning a Thanksgiving buffet – a good chafing dish is a must. But, don't buy just any chafing dish – if it has a power cord, don't invest! Electric chafing dishes chain you to placing them near outlets which, depending on your home's power layout, can be very frustrating for entertaining. A good, solid, stainless steel chafing dish will run a little over $40 each, but is worth the investment for frequent entertainers. And don't forget one for your favorite dip!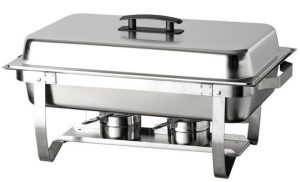 No matter what your are serving for Thanksgiving or what you use to cook it, make sure it is something good people will be thankful for! On this day of thankfulness, Premo Roofing Company would like to express our gratitude to our clients for allowing us to keep your homes and business warm and dry. Our best wishes to our clients, colleagues and friends for a spectacular day filled with good food, laughter and those you love!