Blasting the Roofing Myths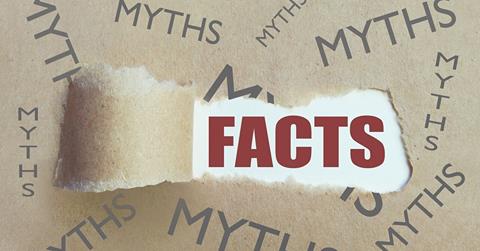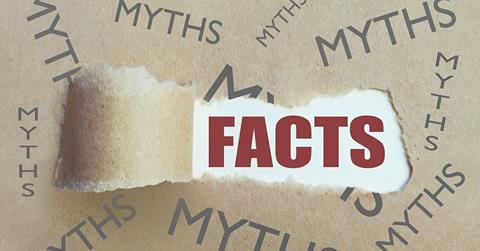 It's a fact. There are a lot of reputable roofing companies. But sadly, there are also quite a few who are less than honest when it comes to the facts they're touting to their customers. You may not be getting the whole story about roof repair, roof replacement, or the other elements that contribute to the health of your roofing system. We are going to dispel some myths we've heard about the care and maintenance of your roof.
All Shingles are the Same
MYTH. If this were true, there would be only one type of shingle. Even individual manufacturers make different shingles with varying features. In general, there are two types of asphalt shingles; 3-tab and architectural. Three-tab shingles are lower in cost, last a shorter amount of time and are one-dimensional. Architectural shingles give your roof the appearance of wood shake or slate. Some shingles have wind warranties, some are impact resistant, others are certified as Cool Roofs by ENERGY STAR®. So clearly, All shingles are not the same.
Putting a Second Layer of Shingles on Your Home is Better
MYTH. Although a roofing overlay, the term for installing a new roof over your old one, is legal, it's not better. In fact, in many cases the new roof won't last as long as it could because it will be directly impacted by the old roof and the issues it had. Ideally installing a new roofing system is your best bet for a sound roof. If your roofing company strips your roof down to the roof deck, inspects it, installs new underlayment, flashing, and shingles, your roof will last longer and will better protect your home.
Annual Roofing Inspections are a Waste
MYTH. Many reputable roofing companies provide annual roofing inspections and charge for them. It's well worth your investment to pay for an annual roofing inspection because your roofer can perform proactive maintenance. Small issues like loose flashing or a mis-aligned shingle can be corrected before they become a big problem and cause water damage in your attic or home.
If you have a roofing company you know and trust, schedule regular inspections and perform roof repair as soon as it becomes necessary. If you don't have a roofer you trust, call Premo Roofing Contractors. We'll perform a no obligation inspection of your roof and come up with a plan for repair. Let us be your partner on all your roofing, siding, and window needs. Call 831-443-3605 or fill out our contact form today.
FACT. A properly installed roof will bring you and your home many years of protection. And, maintaining that roof with occasional service from a reputable Central Coast roofing company has proven itself to be a great investment.
---
CONSULT A ROOFING CONTRACTOR BEFORE BUYING A HOME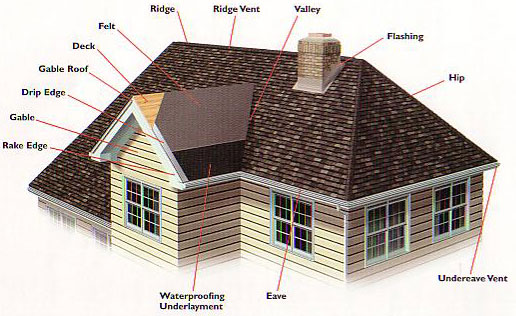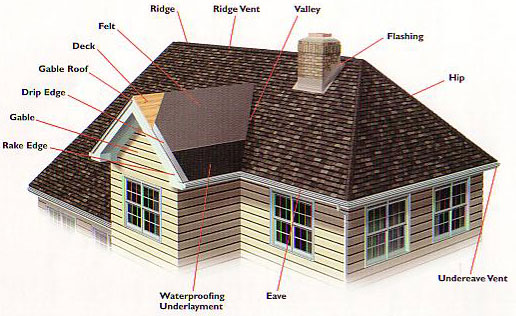 When you are in the market for a new home, one thing that you will definitely want to take into consideration is the condition, age, remaining life, type and style of the roof. Replacing an existing roof can be extremely expensive, and if the roof is in poor condition, you may wish to arrange to have the roof repaired or replaced by the seller or negotiate a lower price which takes into consideration the cost of the repairs. In some states, where the inclement weather can seriously affect the expected lifetime of a roof, it is often required by the lender that the roof inspection be conducted prior to the sale.
A roofing contractor like Premo Roofing Company in Salinas can save you considerable time, money and headaches by making an inspection of the roof before you make your purchase offer. We will take into account such things as the condition of the roofing material, the condition of the drains, downspouts and gutters, and the flashing that surrounds roof pipes, chimneys, vents and so on. Proper attic venting is also an important issue.  Improper attic ventilation especially at vaulted ceiling can lead to serious condensation and dry rot problems that often go undetected.  If the roof meets our criteria and does not require repairs, we can then estimate how many serviceable years remain for the roof, and can certify the inspection.
This type of inspection is important to both buyer and seller, and is good from 2 to 5 years. Several factors affect this inspection. The type of roof – asphalt shingle, wood shake, tile, slate, metal or even tar and gravel are commonplace; the age of the roof; the pitch of the roof; the number of layers of roofing material already on the roof, and even previous repairs made to the roof.
If at all possible, you will want to get a quote, or even several, on necessary repairs before you commit to a purchase. This will allow you to make an informed decision, and you will know from the start what you can expect in order to have the roof in the condition you want upon purchase.
Premo Roofing Company is a full-service, locally owned company providing quality residential roofing and commercial roofing services to Monterey, Salinas, Carmel, Carmel Valley, Marina, Seaside, Hollister, Watsonville and Santa Cruz.  Contact us today for an inspection or a free estimate.
---
PUT ON A PREMO ROOF!
We want to welcome you to our new website and thank you for stopping by to see all that we have to offer. We are proud to serve Salinas, Monterey, Carmel, Carmel Valley, Santa Cruz and surrounding areas with quality roof installations, and have many of your neighbors as satisfied customers. At Premo Roofing Company, a Monterey, CA, roofer,  is ready to plot out the specifics of your renovation. Whether your residence has been damaged and you need to replace broken or missing shingles, or you're looking to re-roof your entire property, your Salinas, CA, roofing contractors can do it all. We'll advise you on the ways to protect your property, and we're sure you'll appreciate our friendly, honest, and personable customer care.
If you live in Salinas, Monterey or even Santa Cruz, our roofers are here to protect your important investments. To keep your property's long-term value high, it's important to make sure your roof remains in good form. Our roofing professionals can perform a careful inspection to locate any potential problems, and we know how to complete a maintenance project without encountering any problems. Our high-quality work speaks for itself, and we'll make sure the results match your property's aesthetic.
Let Premo Roofing Company go to work on your behalf. We're here when you need us, and our professionals will arrive at your property on schedule. Now's the time to have your roof professionally serviced, and our staff is up for the task. If you have a roofing need, don't hesitate to call on us for a FREE estimate today!
We would love to hear from you, so tell us what you think, provide feedback about our company so that we can grow and continue to learn what our customers need and want in a roofing company. We listen to our customer's and we believe that helps us rise above our competition.
Please come back to our site and see what new and exciting news we have, and we hope to hear from you soon.
---